Some call it American heresy, but we have to say it: you don't have to serve turkey on Thanksgiving.  Before you grab a pitchfork in protest, check out these 10, holiday-appropriate entrees. Who knows? You might decide there are indeed better options than turkey, turkey, or more turkey.
Beef & Pork
Second only to turkey on American tables is the ever-gorgeous glazed ham. And behind that comes the stately Prime Rib Roast.  Both are excellent options, no feathers in sight. But your beef and pork options don't end there. Pork roasts and beef tenderloins make for incredible main dishes too!
Jack Daniels Glazed Ham: Because one sure way to improve a ham is to add Jack Daniel's.

Slow Roasted Pork With Komquats: For the less traditionally minded, this unique take on a pork roast is perfect for holiday feasting.

Prime Rib Roast: We don't see anyone mourning a lack of poultry when Prime Rib is on the table. Just don't forget the horseradish!

Bacon-Wrapped Tenderloin: As if a beef tenderloin wasn't delicious enough, this bacon-wrapped take will make your family swoon!

Seafood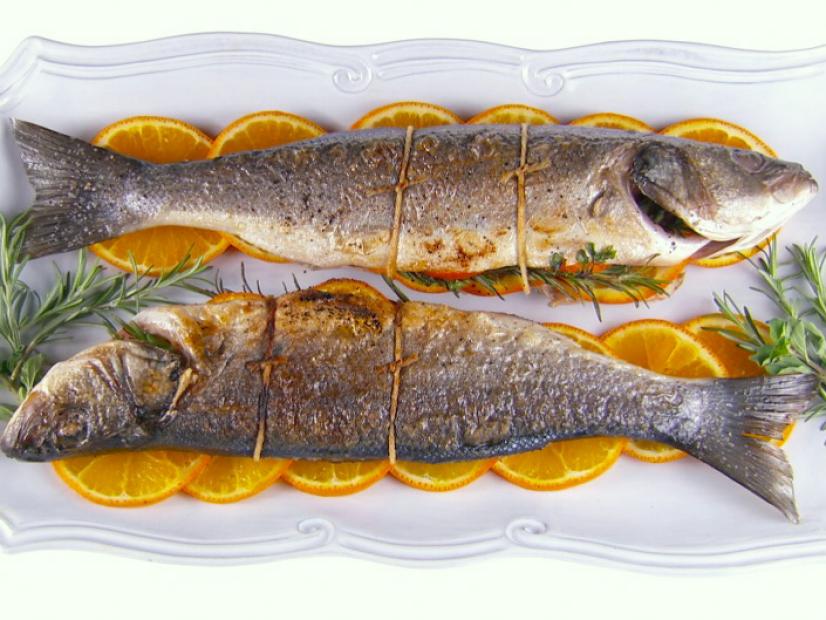 A lot of love for turkey stems for how gorgeous it looks, whole-roasted, and centered on the table.  If looks are a factor in what you're cooking, though, it'd be a crime not to at least consider one of these seafood stunners.
Brazilian Shrimp Stuffed Pumpkins:  These might be a bit labor-intensive, and best for a small crowd, but the result is undoubtedly eye-catching. Bright red shrimp amongst creamy orange pumpkin is gorgeous, and serving each guest their own gourd is just plain fun.


Get the Recipe: Adore Foods Shrimp Stuffed Pumpkins


Tangerine and Herb Whole Branzino:  Some may find serving a whole fish, eyes and all, to be a bit macabre. But, we think it's the perfect centerpiece. To ensure it tastes as good as it looks, make sure you source the freshest Branzino you can find.


Get the Recipe: Food Network's Whole Branzino
Poultry …that Doesn't Gobble
You can avoid turkey and still serve a bird. Try chicken or duck! Both are great options, especially if you've got a smaller crowd. For a larger gathering, roast two birds. Or roast one, and add in a seafood entree to go with it!
Julia's Famous Roast Chicken: If you must serve chicken, make sure it's Julia's.  Julia Child's 1961 Mastering the Art of French Cooking is still a classic for many reasons, and her roast chicken recipe is one of them.


Get the Recipe: Food and Wine – Julia's Roast Chicken


Roast Duck: The honey-balsamic glaze on this bird makes for a captivating centerpiece. If you can't find a whole duck at your local grocer, try the nearest Asian market.


Get the Recipe: Julia's Album- Roast Duck
Vegetarian
Sure, you can order a tofurky, but you don't need to limit yourself to fried tempeh. Instead, try one of these hearty, but festive, vegetarian entrees.
Vegetable Wellingtons: Wrap anything in puff pastry, and we're instant fans.


Get the Recipe: Make it Grateful Vegetable Wellingtons


The Butternut Vegducken: It might take longer to piece this one together, but it's sure to impress even the meat-eaters at the table.


Get the Recipe: Epicurious Butternut Vegducken


So it all comes down to this:  if you don't like turkey, don't make a turkey! Tradition shouldn't always dictate the menu, especially when there are so many other delicious options. And really, isn't the point of the day to spend time with those you love? It seems to us like turkey is hardly a requirement.